Makino PS95 vertical machining center
with Fanuc Professional P CNC Control (36.2 X 20.0 X 18.1 Travel)
Wire EDM
Makino U3 H.E.A.T. Wire Cut EDM
(14.6 X 10.6 Travel with Z = 8.7)






RAM EDM
Makino EDAF2 CNC Ram EDM with 16 station tool changer
(13.9 X 9.8 X 9.8 Travel) drop tank
Charmilles RoboForm 20 CNC Ram EDM with 16 position tool changer
(11.81 X 9.85 X 9.85 Travel)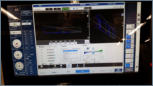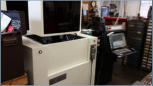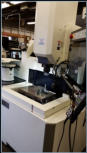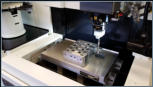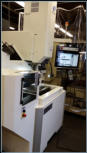 PTC Creo design software - Pro/Mold Shop package.
PTC Creo Manufacturing complete NC with Expert Machinist package.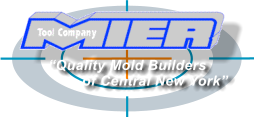 Makino E33 high speed vertical machining center
for graphite milling and hard metal machining
with Fanuc Pro 5 CNC Control (22.6 X 17.7 X 17.7 Travel)

Mori Seiki SV 50 high speed vertical machining center
with Fanuc 16m CNC Control (31.50 X 20.11 X 19.28 Travel)
HPCC controlled (High precision contour control)
Micro-Vue Vector 6x6 Video Comparator
12 X 36 Chevelier hydraulic wet surface grinder

CNC / Manual Toolroom Lathe; 16" x 48" max capacity, 16" swing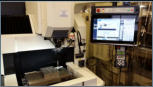 Mitsui high precision surface grinder
with digital readout and .00001" fine travel controls
Walker electro magnetic chuck
(6X12 Travel)
LaserStar Open Laser Welding Workstation - 7800 Series
Motorized X-Y-Z work table
(Table capacity - 500 lbs)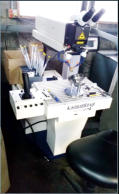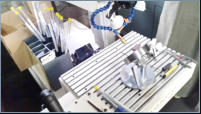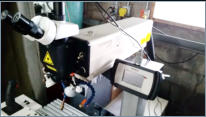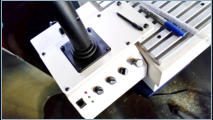 Additional surface Grinders:
2 - Mitsui Hightec Model 200MH 612
6 X 12H Boyar Schultz Challenger
Chevalier FSG618
Lathes:
Hardinge Speed Collet Lathe
Mills:
2 - Series on Bridgeport s both with digital readouts
Drill Presses:
Radial Arm Drill Press 8" column 39" arm by Arboga
Clausing Variable Speed - 1 1/2 Hp
Band Saws:
15" throat DOALL
Roll-in saw
Misc:
IdealArc TIG 250/250 Lincoln Welder
Trinco Sand Blaster, glass bead or sand
Cress Heat Treat Furnace (12x13x6.5) 2,000 Degree
Sunnen 1650 Honing Machine and stones, & arbors
Hyster Fork Lift, 5,500 lb. Capacity




Our design department utilizes
PTC Creo software with the
Pro/Mold Shop package with the
Expert Mold Base extension EMX
to design all of its molds and
tooling.
With PTC Creo Manufacturing, our
parametric process extends all the
way through the CNC build
without any file translation
difficulties. The electrodes relate
to the cores and cavities while
they relate back to the customer
provided part. This minimizes the
chances of error throughout the
course of producing the tool.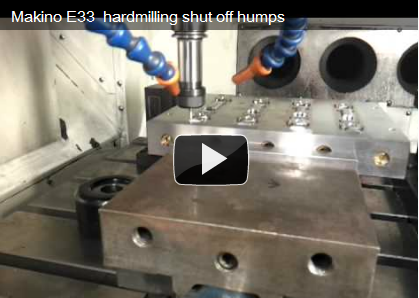 Web site designed and maintained by Michael Montagna
Mier Tool Company
site last updated on 12/5/18












high precision surface grinder